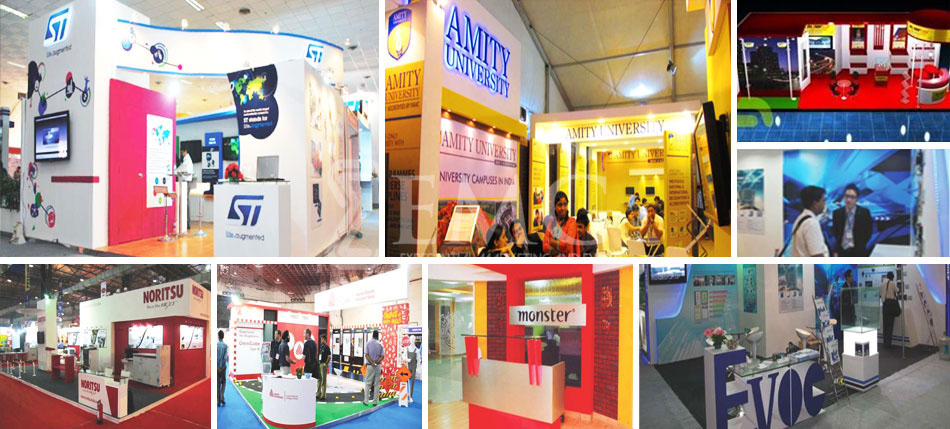 Exhibit Your Marketing Strategy In A Professional Way With EMG Entertainment
Nowadays, just launching a brand is not enough to reach a standard amount of customers rather in today's society you need to showcase everything as all say that what is seen is sold. But while you remain busy most of the times with your business, managing your employees, formulating a new innovative plan to extend more, you may not have been left with adequate time to plan an entire activity of exhibiting your brand value. It is why despite worrying about it much, you should opt for the assistance from those who are professional in this field because only they can do everything on your behalf as per your expectation. So, when the question of organising an exhibition comes, EMG Entertainment is one of the most leading and well-established event management companies which has been engaged in this field for the past several years and we are expert in promoting such activities like exhibitions, corporate events, product launches, celebrity shows and other services related to exhibitions.
In What Way EMG Entertainment Helps You To Exhibit?
While you are planning for your participation at an exhibition or trade show, it should be kept in mind that you should first decide that you want to actually achieve from the event and you need also to be sure about the sole purpose of exhibiting your overall hard earned marketing strategy and organising an exhibition logistic on your behalf. So, before you commit to exhibiting, you must set some specific objectives considering the purpose of your exhibition whether it is to accelerate your sales or to develop the relationship with your customers. If you find yourself confused by these questions, you would need professional assistance and EMG Entertainment is the only one who could offer you the best possible solution. Apart from this, organising an exhibition and designing a perfect plan for it such as if you go for organising an exhibition, you need to take care of such things ranging from budget, space requirement, on-stand data capture to show evaluation criteria. So, if you think that you will handle everything by yourself, you would find it too burdensome on your part. So, here your need to hire a professional exhibition organiser and in this sphere, we simply are the best.